Range Brochure Christmas 2018
Our Range Brochure Christmas 2018 is here!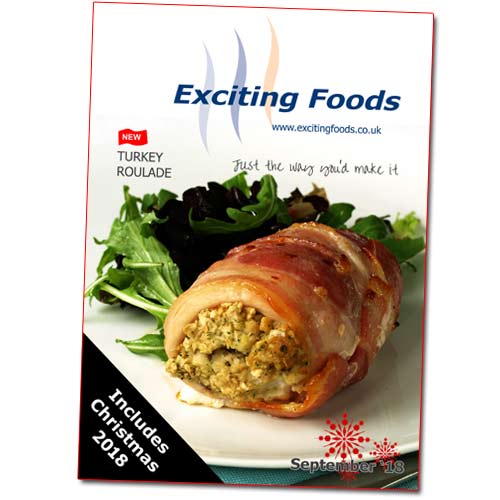 We have a wide range of prepared foods that we make for our catering customers just at Christmas time. These products include:
Salmon Roulade
Steak & Stilton Puff Pasty Purse
King Prawn Wellington
Turkey Wellington
Turkey Tournedos
NEW FOR CHRISTMAS 2018
In addition to these festive season top sellers we create several new Christmas products each year!
For Christmas 2018 we have new…
Turkey Roulade
Salmon & Spinach Wellington
Chicken Magdalena
Normandy Chicken
Canape Crowns Selection
Chinese Plum Duck
Seafood Wellington
To see our Christmas Range Brochure download it here: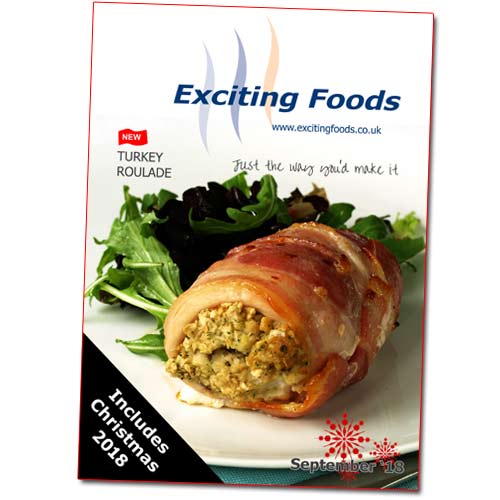 DOWNLOAD LINK
When you require prices please contact us…
Telephone: 01472 311955
Email: sales@excitingfoods.co.uk