Catering food – unique range of prepared foods
Exciting Foods manufacture of catering food, with a unique range of prepared foods for pubs, restaurants, hotels and other hospitality caterers.
We aim to use the best larder ingredients to make our foods; and, most of our products are made by hand.
Our products are aimed at catering businesses who want to serve high quality food but don't have the: skills, space, time or can afford the waste of preparing all their food from scratch back of house.
Additionally, we design our products to be prepared easily back of house, with minimal skill but reliable results.
Our range includes:
Starters & buffet
Prepared meats including: red meats, venison and game
Prepared poultry including: en croute, stuffed chicken breasts, marinaded, duck and turkey
Prepared seafood including: en croute, coated fillets, crusted fillets and fish cakes
Natural fish and seafood
Grill and BBQ food products
Traditional short crust pies and suet puddings
Vegetarian products
If your business is of a size where you would like something made bespoke for you – yes, please do talk to us. More details about our bespoke food products is here: FOOD MANUFACTURE.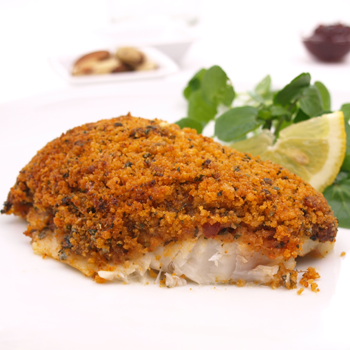 Like to see our catering food brochure?
You can download a PDF of our range here: EXCITING FOODS RANGE DOWNLOAD